Who Is In Control?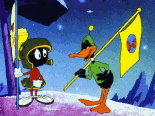 The expression "take me to your leader" evokes some interesting and mostly humorous thoughts, but the truth of the matter is that everyone serves someone. Even the person who declares, "Nobody is going to tell me what to do" has become a slave to his own passions. The good thing is, we all have the ability to choose who our master is going to be. We must also remember that, in reality, we can only follow one ruler. Choose Christ as the master of your will, and, therefore, allow Him to decide and control the music in your life. He is to become your song! (Psalm 118:14)
Print Outline: Download PDF
Audio File: Download MP3
Suggested Homework:
1. Memorize 1 Corinthians 2:12-14
"Now we have received, not the spirit of the world, but the spirit which is of God; that we might know the things that are freely given to us of God. Which things also we speak, not in the words which man's wisdom teacheth, but which the Holy Ghost teacheth; comparing spiritual things with spiritual. But the natural man receiveth not the things of the Spirit of God: for they are foolishness unto him: neither can he know them, because they are spiritually discerned."
(1 Corinthians 2:12-14)
2. Memorize Romans 12:1, 2
"I beseech you therefore, brethren, by the mercies of God, that ye present your bodies a living sacrifice, holy, acceptable unto God, which is your reasonable service. And be not conformed to this world: but be ye transformed by the renewing of your mind, that ye may prove what is that good, and acceptable, and perfect, will of God."
(Romans 12:1-2)
3. Memorize 1 Peter 1:14-16
"As obedient children, not fashioning yourselves according to the former lusts in your ignorance: But as he which hath called you is holy, so be ye holy in all manner of conversation; Because it is written, Be ye holy; for I am holy."
(1 Peter 1:14-16)
4. Memorize Psalm 40:1-3
"I waited patiently for the LORD; and he inclined unto me, and heard my cry. He brought me up also out of an horrible pit, out of the miry clay, and set my feet upon a rock, and established my goings. And he hath put a new song in my mouth, even praise unto our God: many shall see it, and fear, and shall trust in the LORD."
(Psalms 40:1-3)
5. Memorize Romans 8:5-8
"For they that are after the flesh do mind the things of the flesh; but they that are after the Spirit the things of the Spirit. For to be carnally minded is death; but to be spiritually minded is life and peace. Because the carnal mind is enmity against God: for it is not subject to the law of God, neither indeed can be. So then they that are in the flesh cannot please God."
(Romans 8:5-8)
6. Memorize Matthew 6:24
"No man can serve two masters: for either he will hate the one, and love the other; or else he will hold to the one, and despise the other. Ye cannot serve God and mammon."
(Matthew 6:24)
7. Memorize 2 Corinthians 6:14-18
"Be ye not unequally yoked together with unbelievers: for what fellowship hath righteousness with unrighteousness? and what communion hath light with darkness? And what concord hath Christ with Belial? or what part hath he that believeth with an infidel? And what agreement hath the temple of God with idols? for ye are the temple of the living God; as God hath said, I will dwell in them, and walk in them; and I will be their God, and they shall be my people. Wherefore come out from among them, and be ye separate, saith the Lord, and touch not the unclean thing; and I will receive you, And will be a Father unto you, and ye shall be my sons and daughters, saith the Lord Almighty."
(2 Corinthians 6:14-18)
Review Questions:
1. Only a saved person can understand _____ principles.
| | |
| --- | --- |
| a. church | b. obscure |
| c. spiritual | d. musical |
| e. carnal | f. intelligent |
2. Which of these Bible characters is not on the list of people who tried to obey God in his own way?
| | |
| --- | --- |
| a. Moses | b. Abihu |
| c. Nadab | d. Cain |
| e. Melchisedek | f. Ananias |
3. We learn what God wants us to do from _____.
| | |
| --- | --- |
| a. a hymn book | b. our conscience |
| c. denominational leaders | d. the Bible |
| e. the news channel | f. theologians |
4. A saved person is taught spiritual truth by ____.
| | |
| --- | --- |
| a. College professors | b. A tutor |
| c. His conscience | d. The Holy Spirit |
| e. Newspapers | f. Library books |
5. We are only able to serve _____ master(s).
| | |
| --- | --- |
| a. 4 | b. 0 |
| c. 1 | d. 2 |
| e. 5 | f. 3 |
6. The person who claims to serve no one is a slave to _____.
| | |
| --- | --- |
| a. His parents | b. God |
| c. His boss | d. His own passions |
| e. His spouse | f. The Bible |
7. The word that means "to change your mind about sin" is _____.
| | |
| --- | --- |
| a. Standard | b. Villify |
| c. Justify | d. Salvation |
| e. Repent | f. Condemn |
8. We are to serve God from a heart of _____.
| | |
| --- | --- |
| a. Anger | b. Duty |
| c. Fear | d. Flesh |
| e. Love | f. Need |
9. We are to _____ that which is worldly and unholy.
| | |
| --- | --- |
| a. Encourage | b. Laugh at |
| c. Promote | d. Study |
| e. Separate from | f. Embrace |
10. A saved person has made _____ his master.
| | |
| --- | --- |
| a. Self | b. His boss |
| c. Christ | d. The world |
| e. His parents | f. Satan |
Answers: (1) c. spiritual (2) e. Melchisedek (3) d. the Bible (4) d. The Holy Spirit (5) c. 1 (6) d. His own passions (7) e. Repent (8) e. Love (9) e. Separate from (10) c. Christ